This website project for a new, trendy-area restaurant had two goals for two audiences:
1) For the consumer - to highlight the intense focus on healthy natural freshness, food quality, and presentation using stylish yet fully user-centered design.
2) For the client - to deliver a truly flexible, easy to use online menu system. Despite the vast amount of plug-in tools for WordPress, there was really nothing to be found both functional and attractive, so a custom solution was developed.
I'd say the result was "cooked to perfection," but that is way too cliché for my taste. So I won't.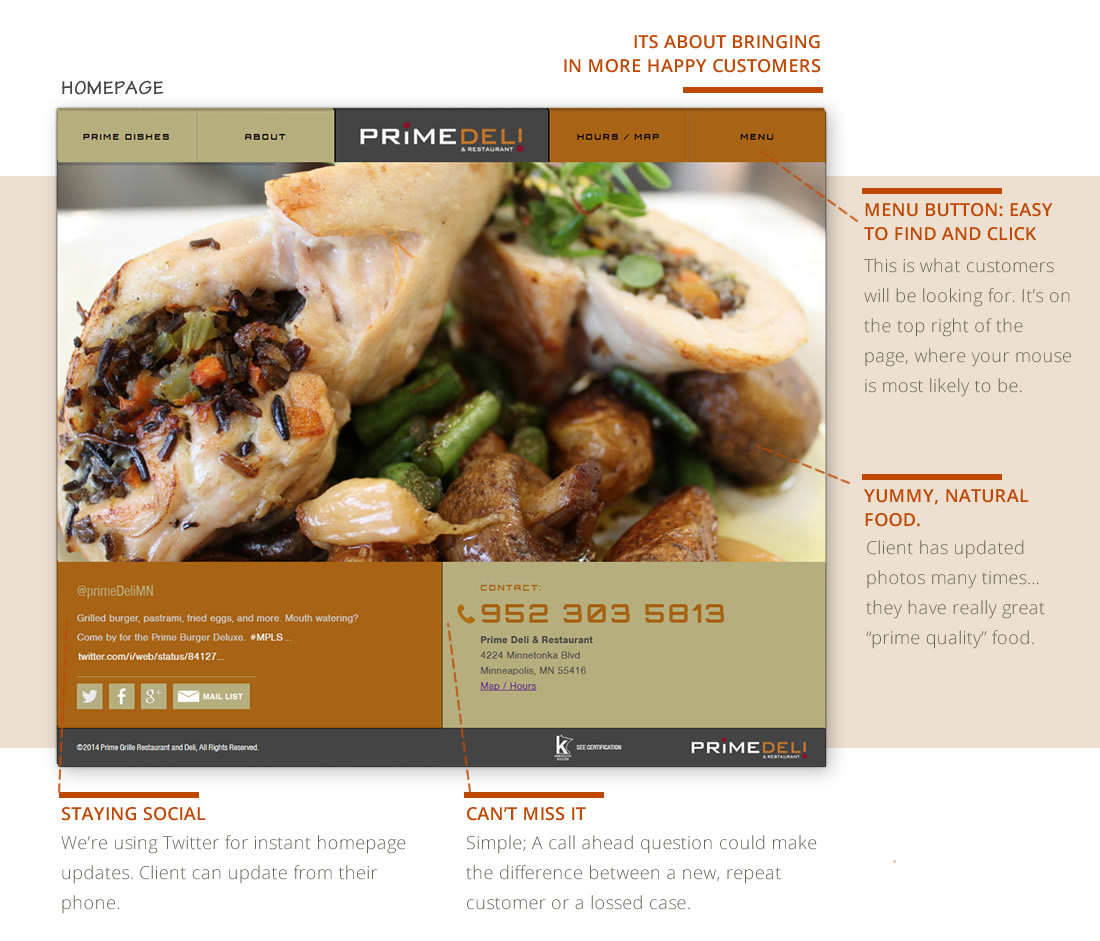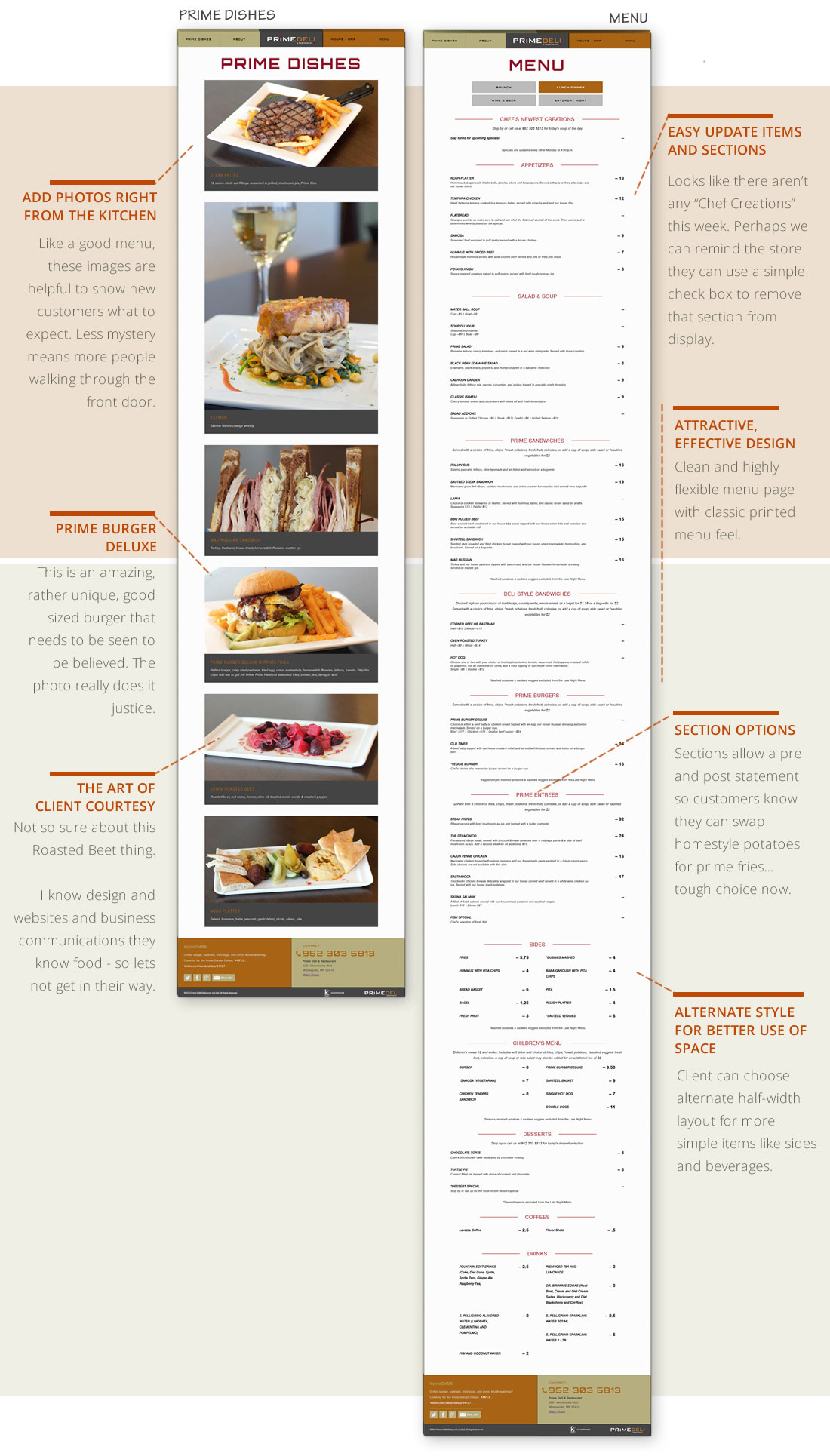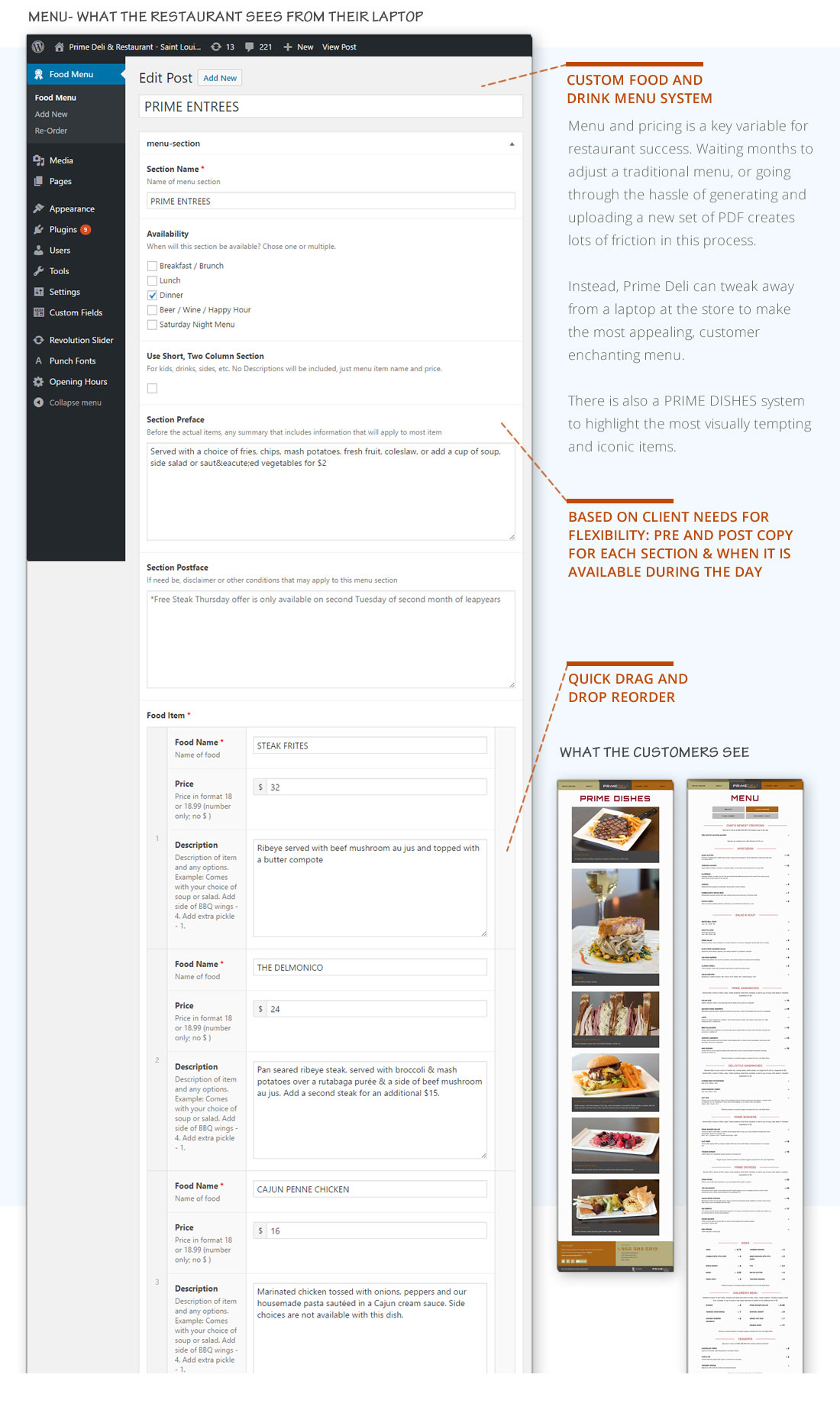 PROJECT PLANNING - SITE WIRES: