The snooze bar is a bane - tricking you at your weakest, most cushy comfortable moment into thinking that you can go back to sleep without consequence. 

While other apps just replicated a ten buck plug-in clock from Target or worse, micro sized the actual clock to squeeze in stocks, sports scores, social updates, and recipes - Alarm Clock Reboot was all about giving you what you need while you are going to sleep, sleeping, and getting up.
The killer feature is the actual snooze system that auto computes your alarm times based on how many snoozes you want. The time display is HUGE and color coded with optional count down mode - because when you are sleeping you don't care what time it is, but only how much time before it's time to wake up. 
The design was very stylish - always aiding function. Views, layout and screen-flow was guided to deliver the fasted, easy-hit editing experience for the most common scenario of changing wake up time by 15 minutes.
The app was developed using Corona SDK ( Lua ) to compile for both IOS and Android devices.  See more on the attractive App Store screens below.

APP STORE PROMO SCREENS SHOTS: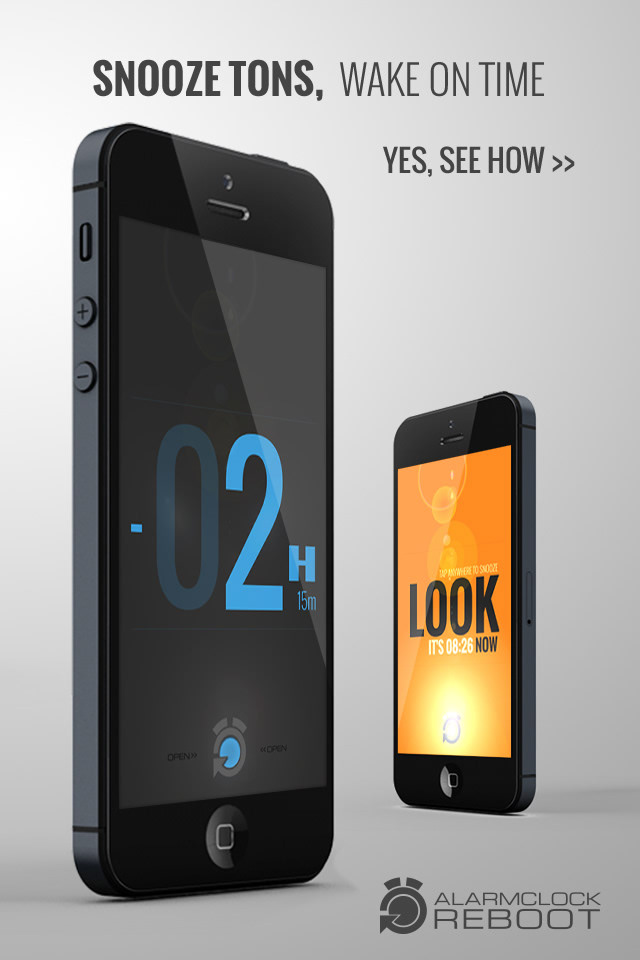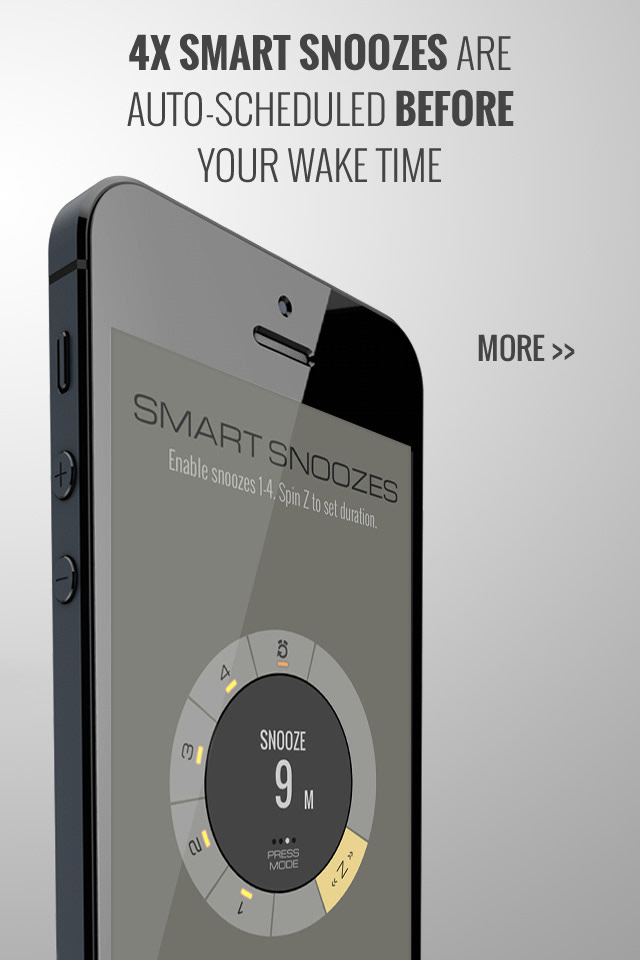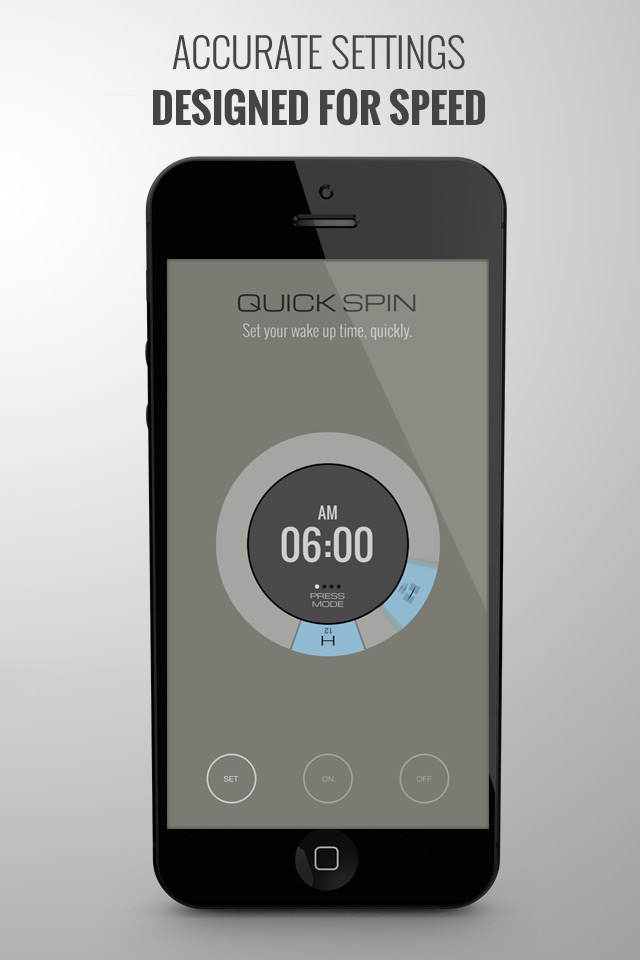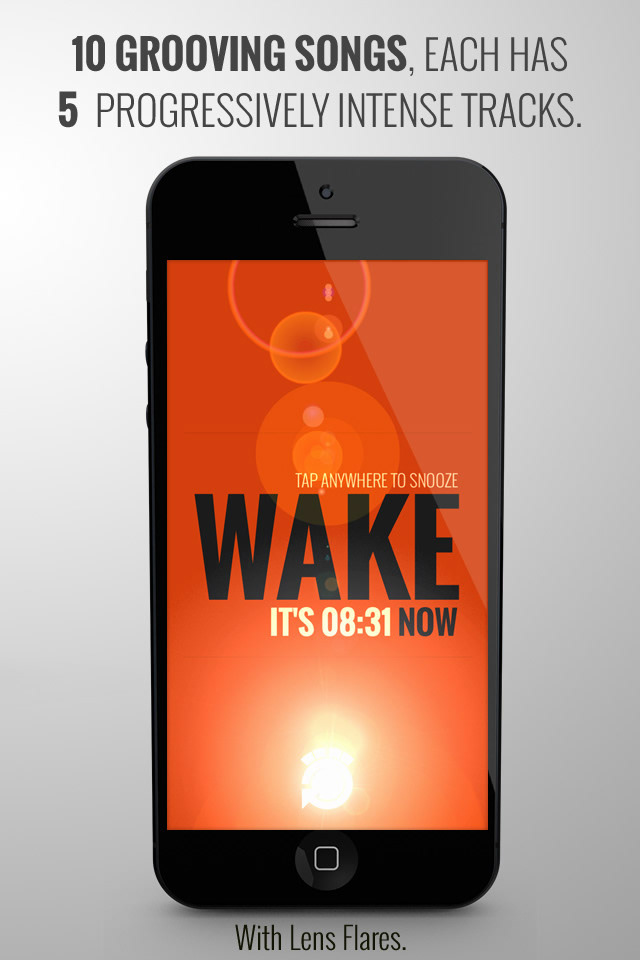 APP STORE iPad VERSION SCREENS: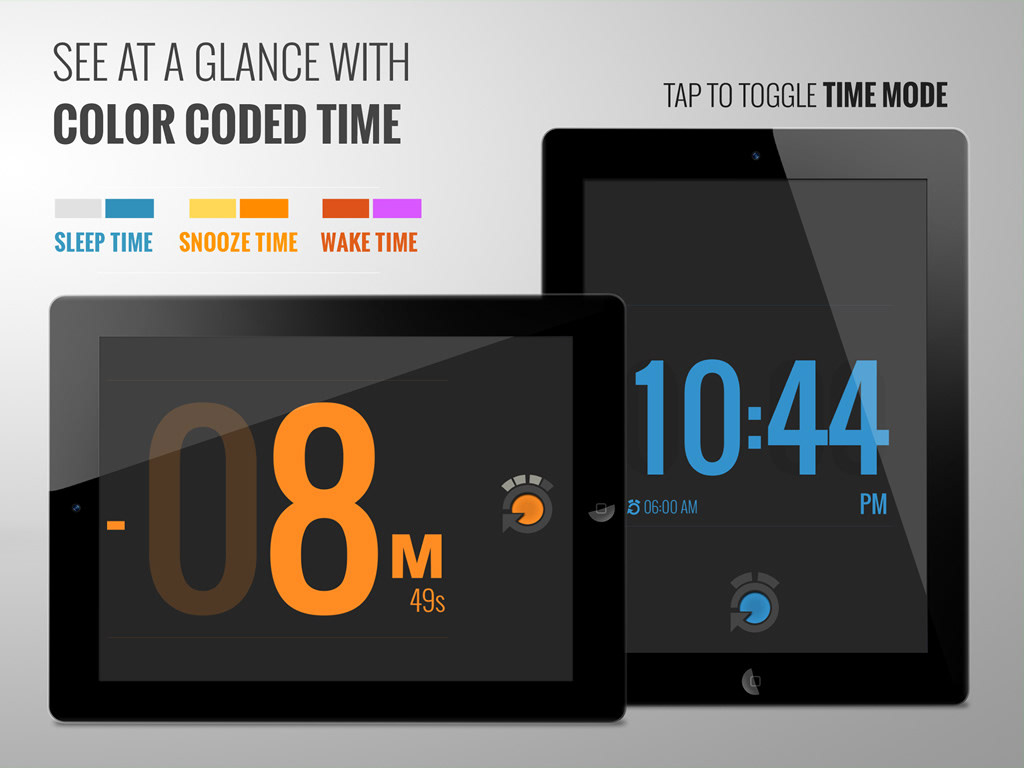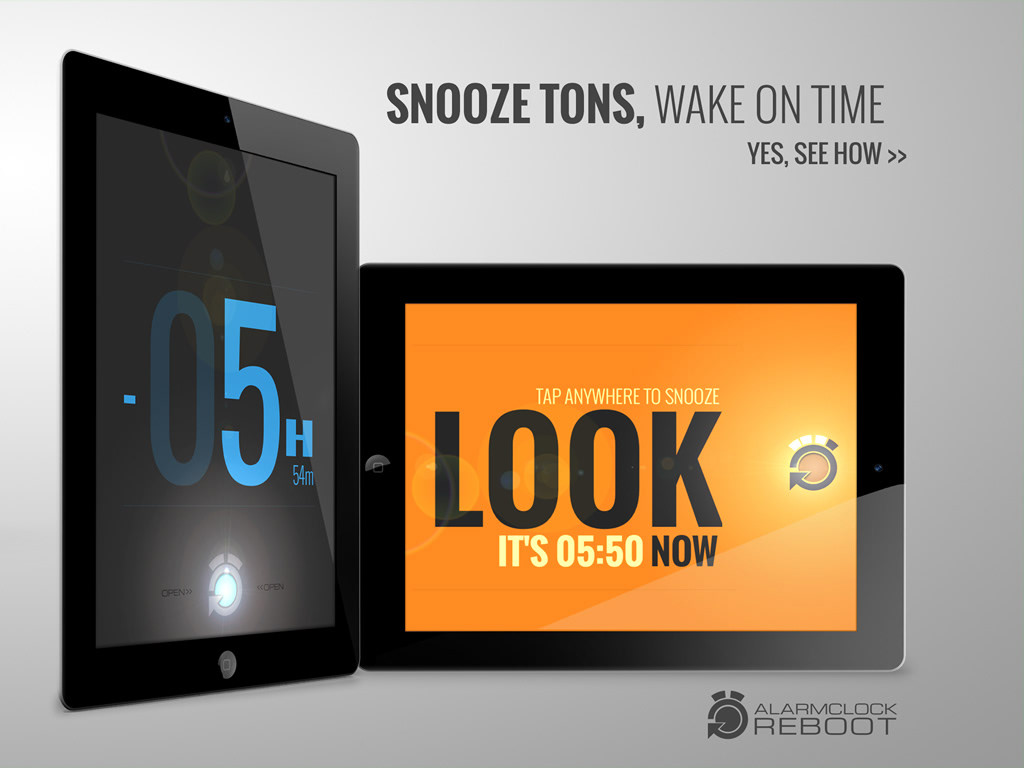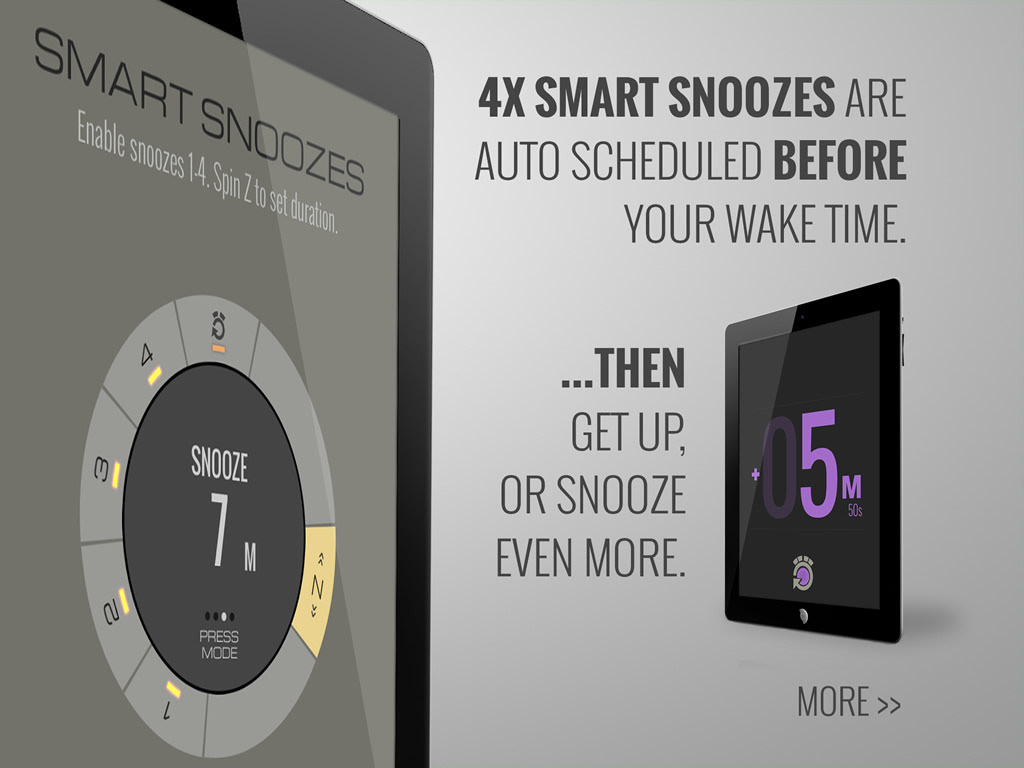 PROMOTION, PRESS AND APP STORE PERFORMANCE: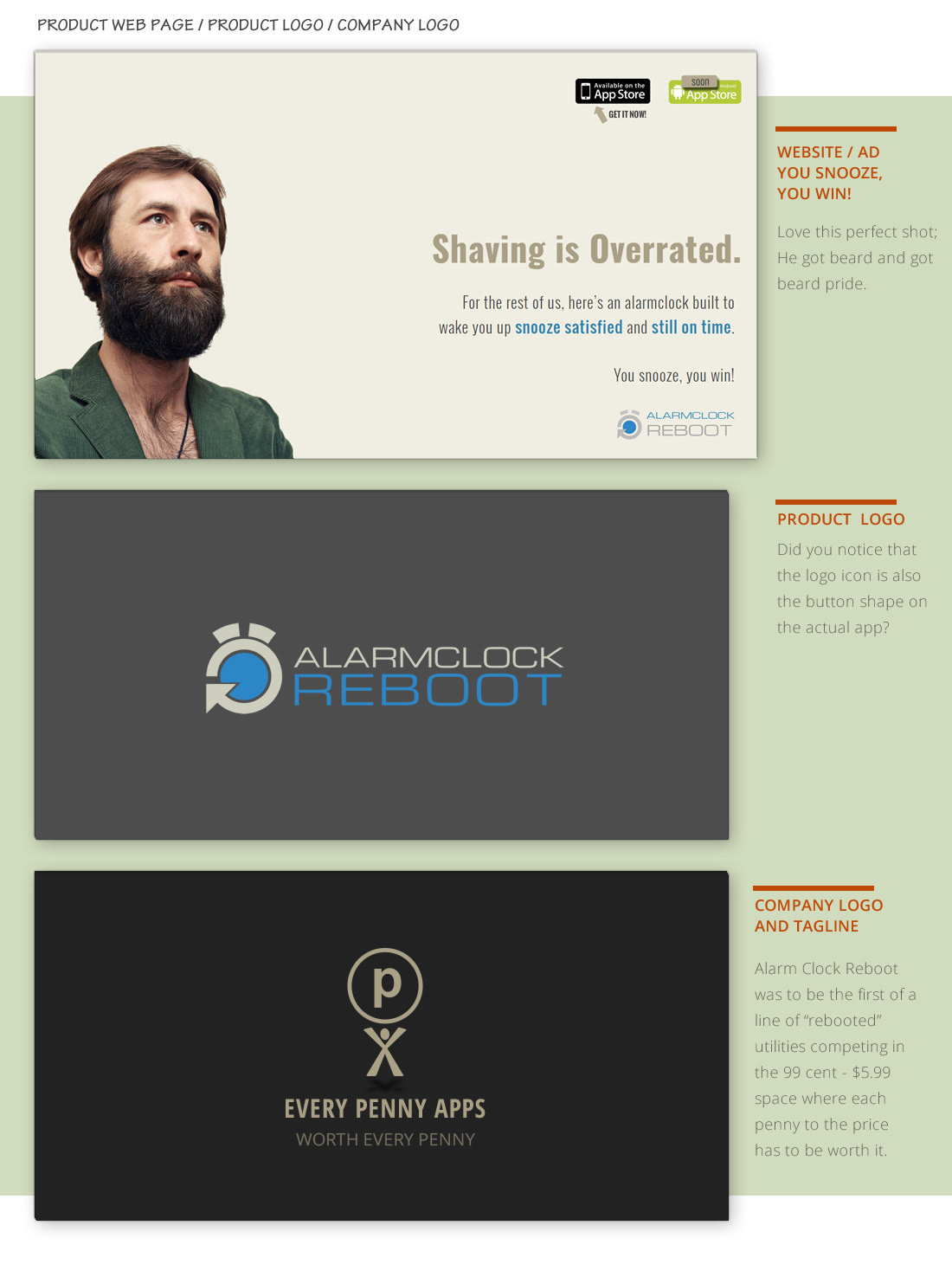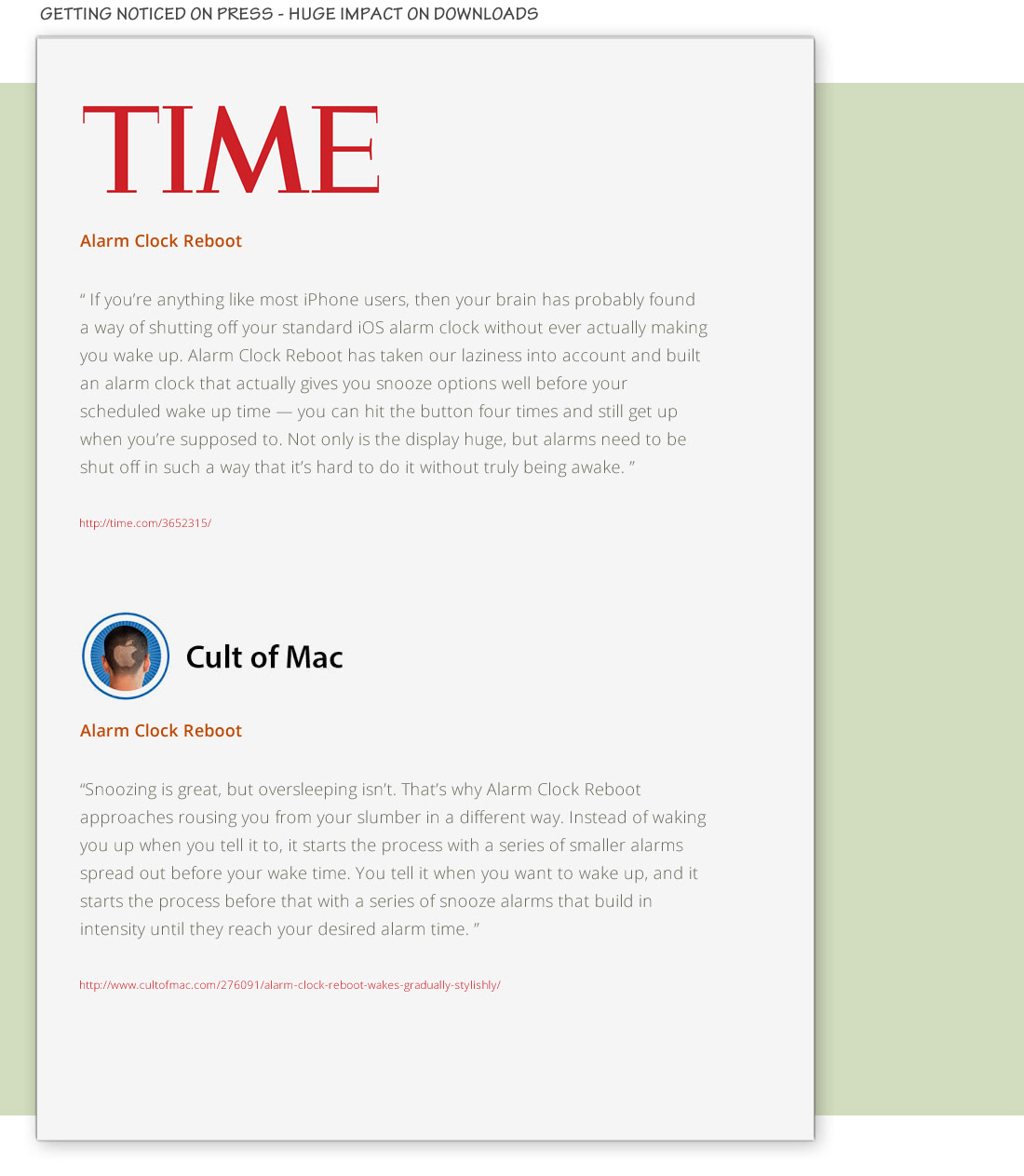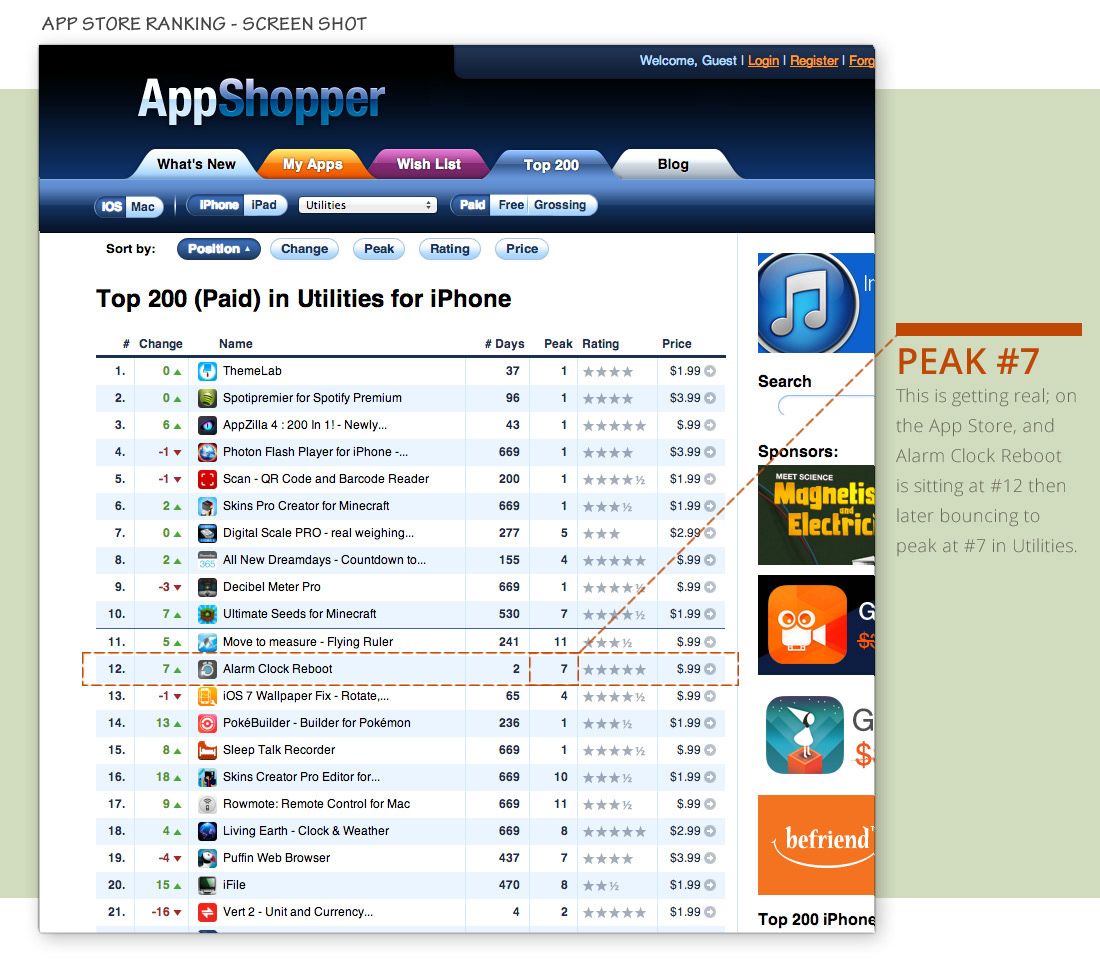 Sorry, product is no longer live on the app store.