Cardinal Glass Industries is the nation's leading producer of energy efficient solar control residential glass. 
The product story is both soft; making life more comfortable and safe at home, and super scientific; with high level innovation, precise manufacturing and testing. Likewise, the website meets the needs of two opposite personas: home owners who create demand, but cannot even buy the product directly and window manufacturers, the actual B2B target customer.
Cardinalcorp.com has over 12,000 unique monthly visitors, with lots of interest in the Energy Calculator web application. There is snap below of latest version rolling out soon. 
The project is in close collaboration and managed by Brainy Marketing. My role is lead site designer and front-end developer. 
This, now our 4th version of the site, continues Cardinal's
 industry and online dominance.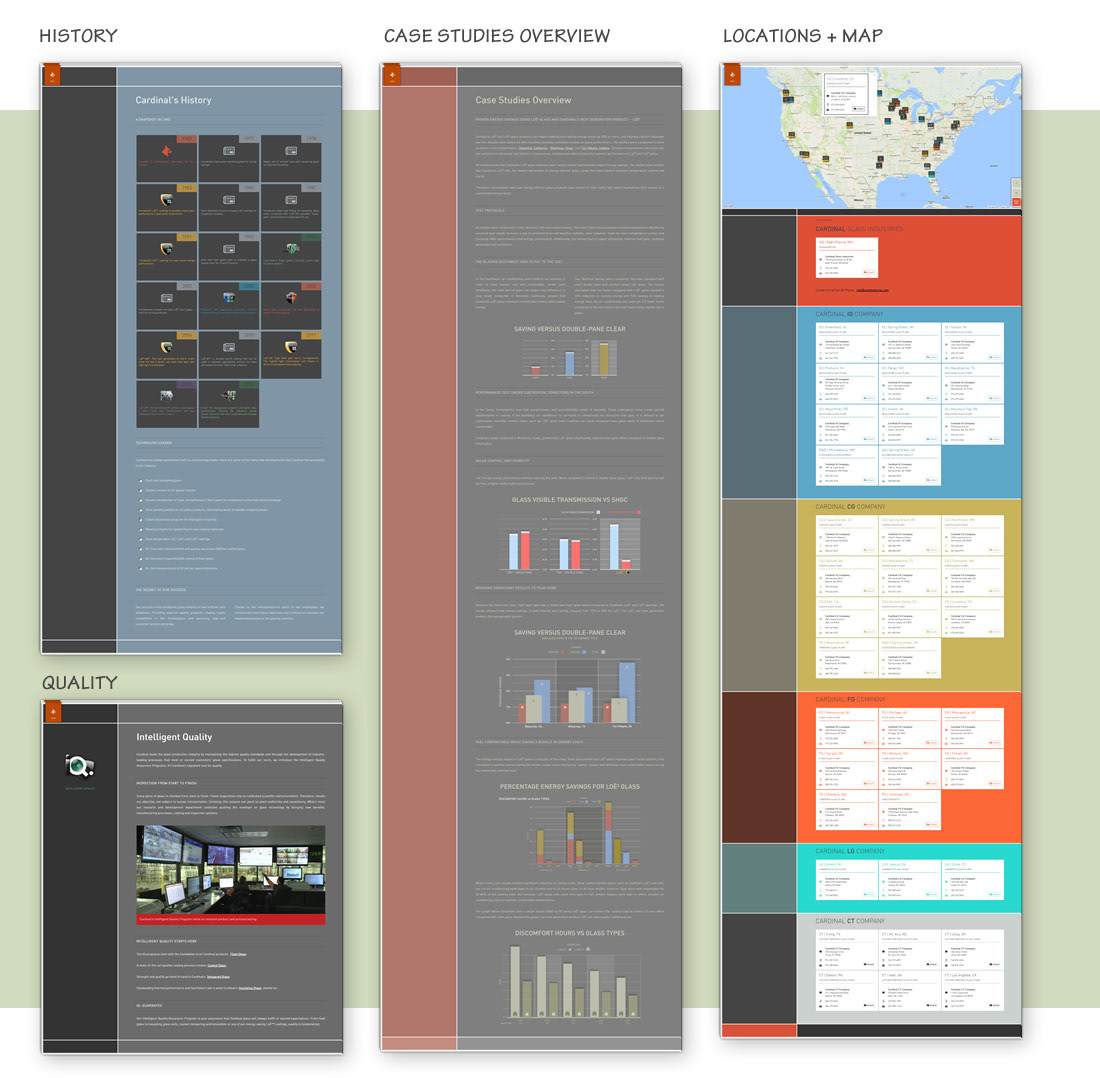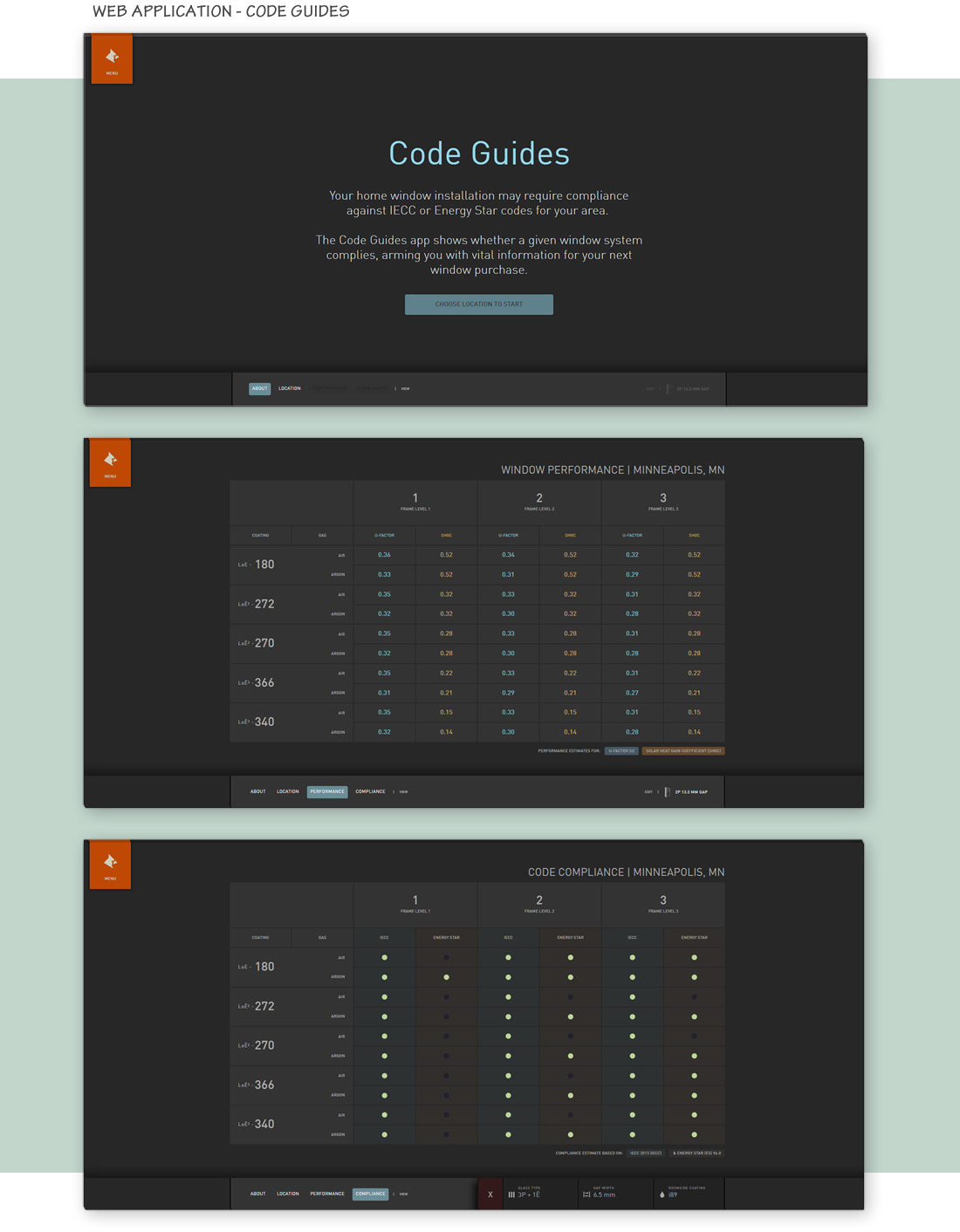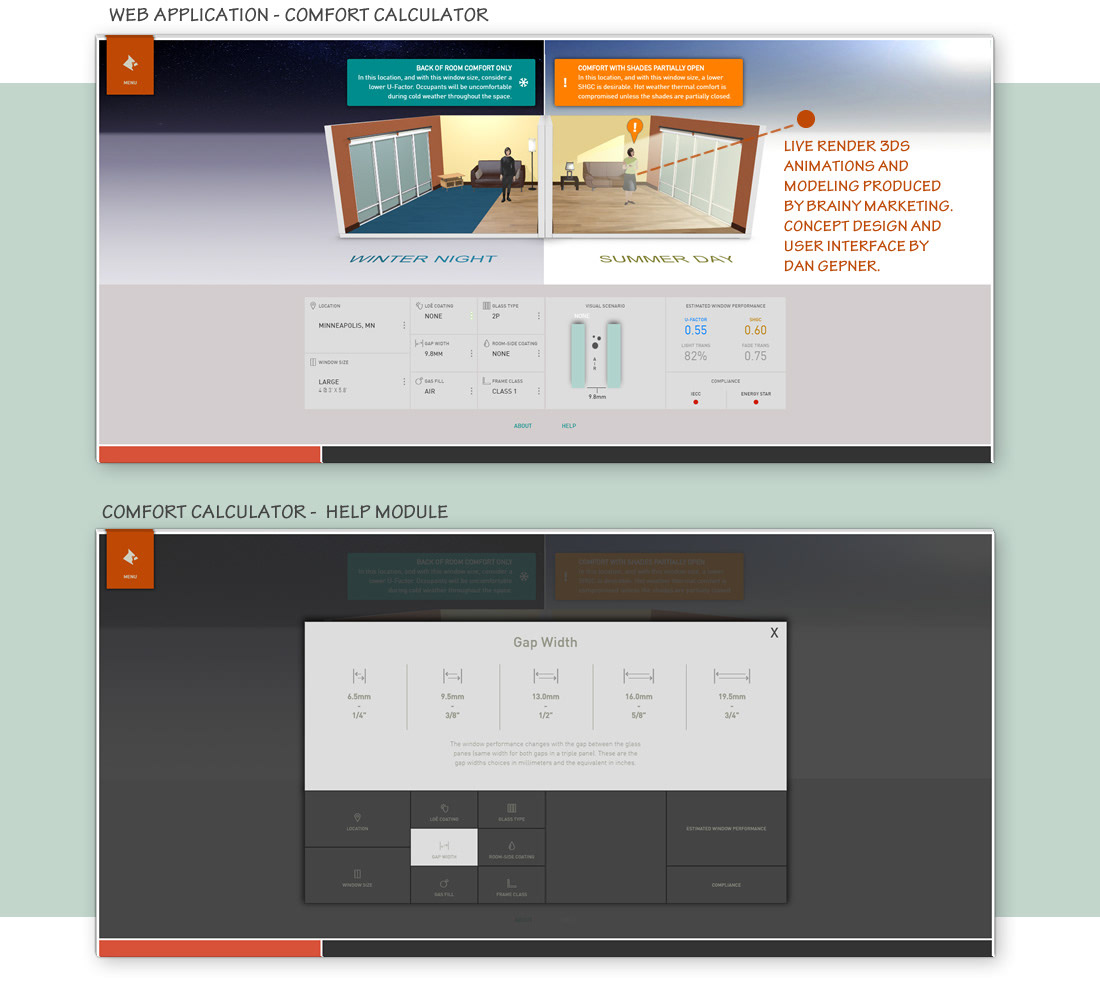 COMFORT CALCULATOR - PLANNING V1 and V2: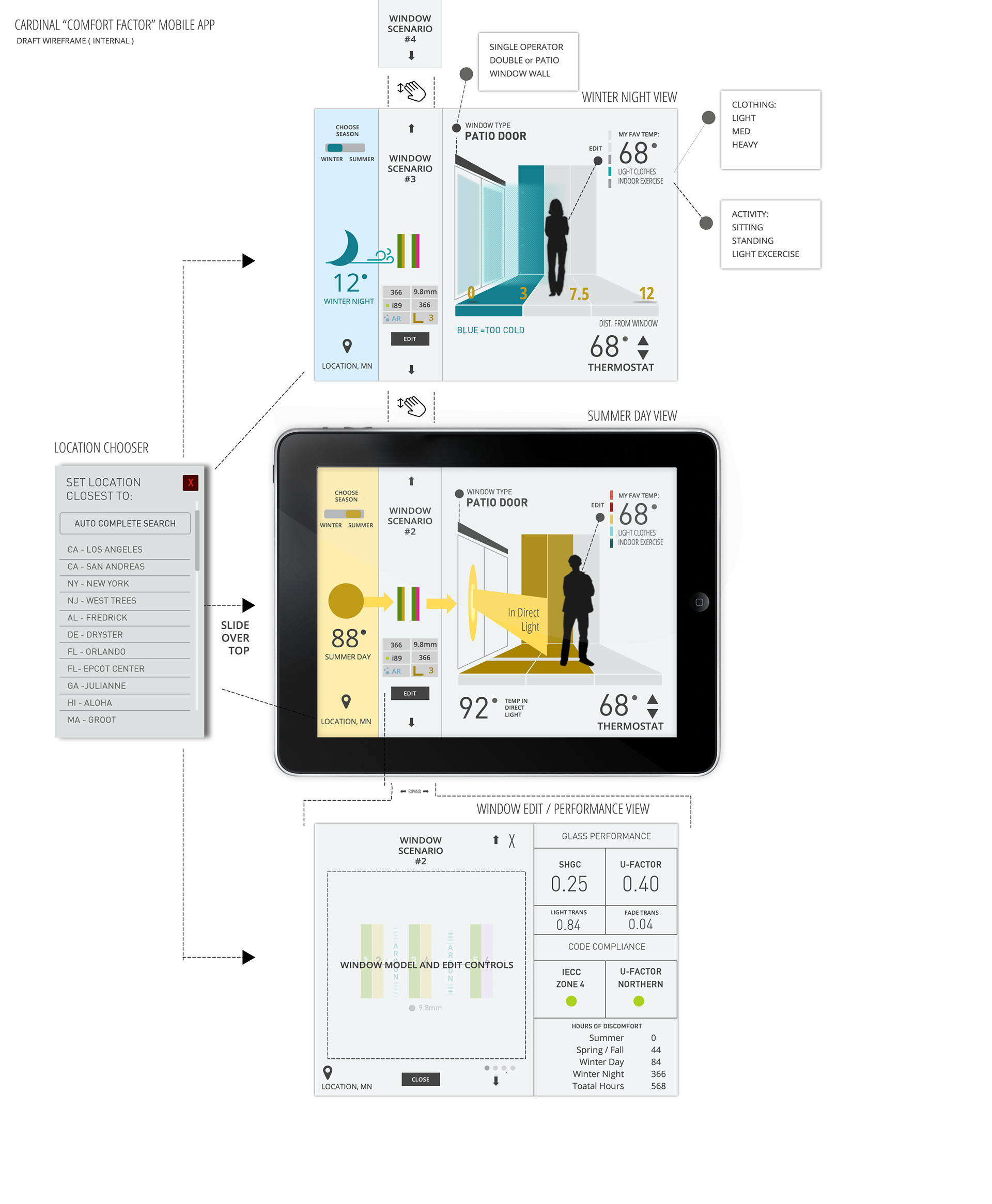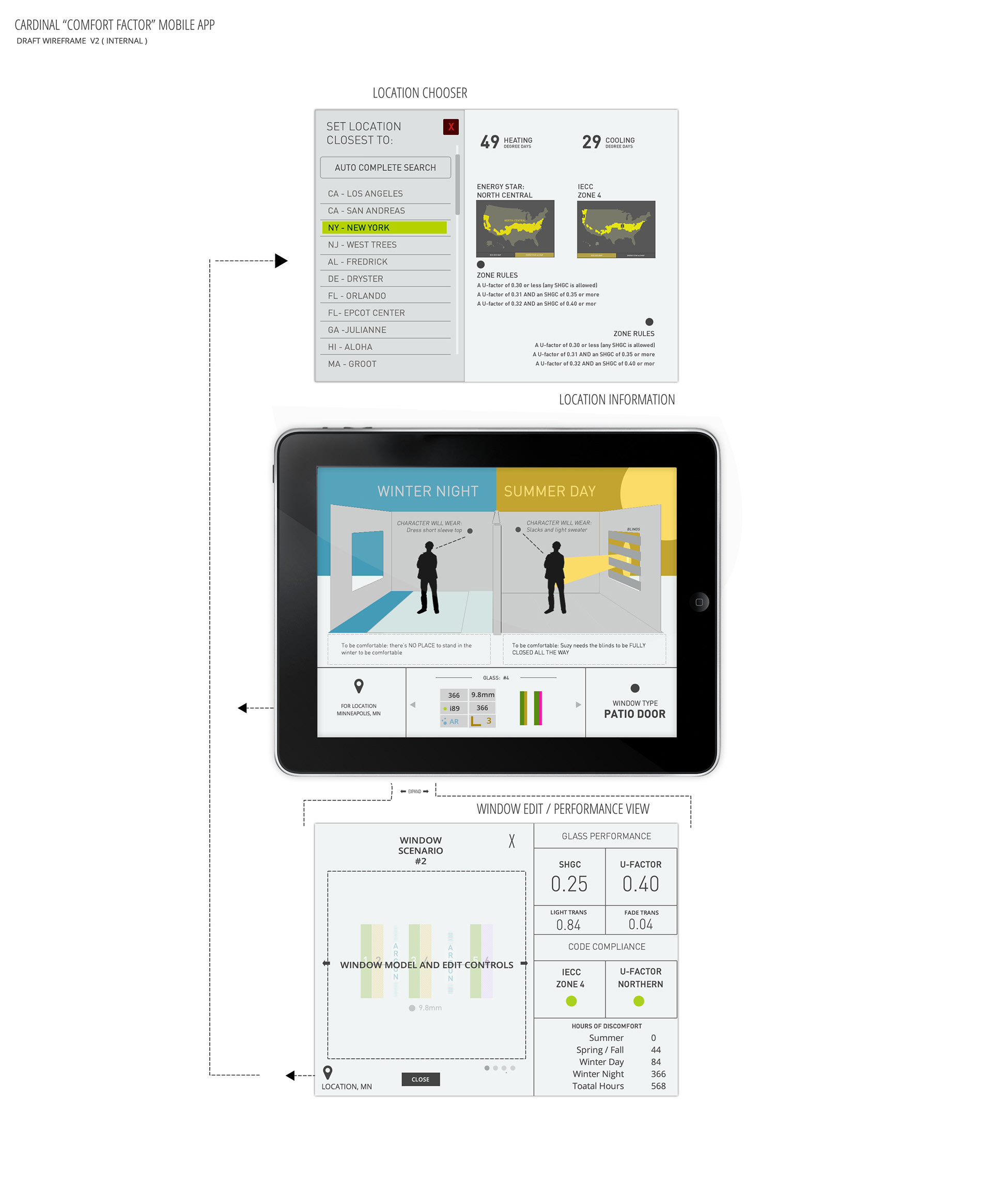 COMFORT CALCULATOR: VIDEO MOCKUP STAKEHOLDER PREVIEW: